28KHZ/40KHZ 2000W Ultrasonic Vibrating Sieve Generator To Drive With Ultrasonic Transducer
Product Description
28KHZ/40KHZ 2000W Ultrasonic Vibrating Sieve Generator To Drive With Ultrasonic Transducer

My company in 2012 launched a new generation of ultrasonic generator
1) a new generation of computer chip, dual display frequency current, more powerful
2) using a pulse width control, more accurate and more stable output power adjustment.
3) The automatic adjustment and automatic frequency tracking, so that the tone machine more stable easier
4) enhanced circuit protection functions: over-temperature protection and over current protection, so that more reliable
5) the new circuit structure optimization design, the whole rational layout and maintenance more convenient and less costly.
With the latest excitation control circuit, the ultrasonic density is greatly improved, the cleaning work is more detailed, and the cleanliness is higher. The ultrasonic power generator has a frequency sweep function. By sweeping the ultrasonic frequency within a reasonable range during the cleaning process, the cleaning liquid is driven to form a fine reflow, so that the workpiece dirt is quickly taken away from the workpiece surface while being ultrasonically peeled off, thereby improving the cleaning efficiency. . Original imported high-power tube drive, up to 95% power factor to ensure strong output power. For dirt with strong adhesion, it can be quickly removed. In the working state, the frequency chasing is realized in real time. Ensure that the generator can automatically track the frequency at any time when the transducer frequency changes due to changes in water temperature, number of workpieces, changes in cleaning agent, etc., to achieve the best working condition for matching the transducer frequency.
Standard configuration features:
1. Timer
2. Frequency display and adjusting
3. Current Display
3. Power adjusting
4. remote control connector /PLC connecting
5 .Output Power plug
6. High-frequency connector or CE connector (US ,EU or standard type)
Digital ultrasonic generator selectable frequency 17khz,20khz,25KHZ, 28KHZ,33khz, 40KHZ, 68KHZ, 80KHZ, 130KHZ,200khz or higher frequency, single-frequency ultrasonic generator.
Digital ultrasonic generator Power: 600W ~ 2400W, 2500W ~ 10000W (to be ordered) or a higher power.
It adopts international advanced figure pulse for driving; compared with traditional auto-excitation type control technology, it's advantages like small in size, light in weight, powerful in power, stable and reliable in operation, continuous and adjustable in power and flexible in control have gained approval from many experts. Frequency scanning more ensured the machine can be at its best working state from the beginning to the end, which can express the potential of ultrasonic transducer to its maximum.
Feature:high cleaning efficiency, high cleaning speed, safe
Control system:PLC
Solvent:water-based cleaner , purity water, etc.
Function:Dirt Cleaning, Degreasing, Burnishing, Descaling, Stripping
Used Cleaning Process:Ultrasonic Cleaning -- Ultrasonic rinsing
Industry Used:electronic, optics,medical,photovoltaic,labware, lens
Main parameter list
Drive power 600W-900W 900W-1500W 1500W-2100W 2100W-2700W
Power control 0-100% stepless adjustable
Working frequency 28KHZ-40KHZ
Working voltage AC220V 10% 50HZ AC220V 10% 50HZ AC220V 10% 50HZ AC220V 10% 50HZ
Ammeter range 5A 8A 12A
Maximum output current 3A 5A 7A 9A
Ambient temperature 0-40°C
Type

Power(W)

Frequency (KHz)

Transducer numbers

Size

ARS-QXDY-2000W

2000W

17khz,20khz,25khz,28khz,33khz,40khz
Frequency is adjustable

20-40

300x360x150
Multi-frequency Ultrasonic Cleaning Generator 
Power(W)

Frequency (KHz)

Size

AC110V60HZ+/-10% USA /LATIN AMERICA STANDARD ARE AVAILABLE
AC220V50HZ+/-10% EUROPE/ASIA/OCEANIA/AFRICA ARE AVAILABLE
All of machine are available for opening remote control function to connect with your own PLC system

ARS-SPDY-38/80 KHZ P 4

300W-1800W

38khz/80khz

300x360x150

ARS-SPDY-40/100KHZ P 4

300W-1800W

40khz/100khz

300x360x150

ARS-TPDY-28/83/130 KHZ P4

300W-1200W

28khz/83khz/130khz

300x360x150

ARS-TPDY-25/45/80KHZ P4

300W-1200W

25khz/45khz/80khz

300x360x150

ARS-TPDY-33/89/135KHZ P4

300W-1200W

33khz/89khz/135khz

300x360x150

ARS-TPDY-28/41/123KHZ P4

300W-1200W

28khz/41khz123khz

300x360x150

ARS-TPDY-40/80/120K

300W-1200W

40khz/80khz/120khz

300x360x150

ARS-FPDY-28/60/70/84KHZP4(quadruple frequency)60W70K

300W-1200W

28khz/60khz/70khz/84khz

300x360x150

ARS--FPDY-40/77/100/170KHZ P4

300W-1200W

40khz/77khz/100khz/170khz

300x360x150

Above ultrasonic generator 110V-120V or 220V-240V are available,contact with us during your order with detail request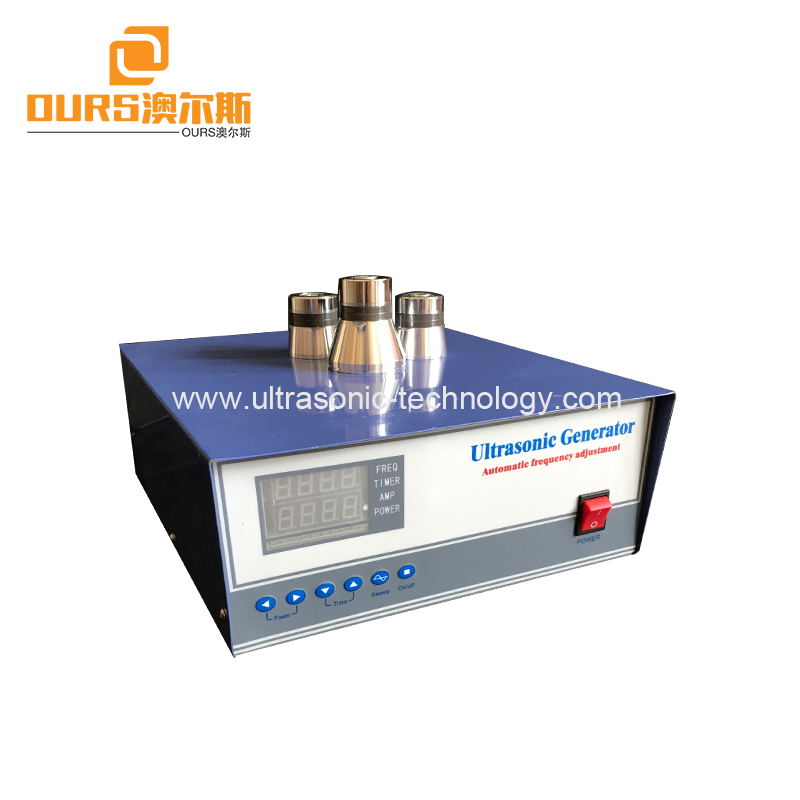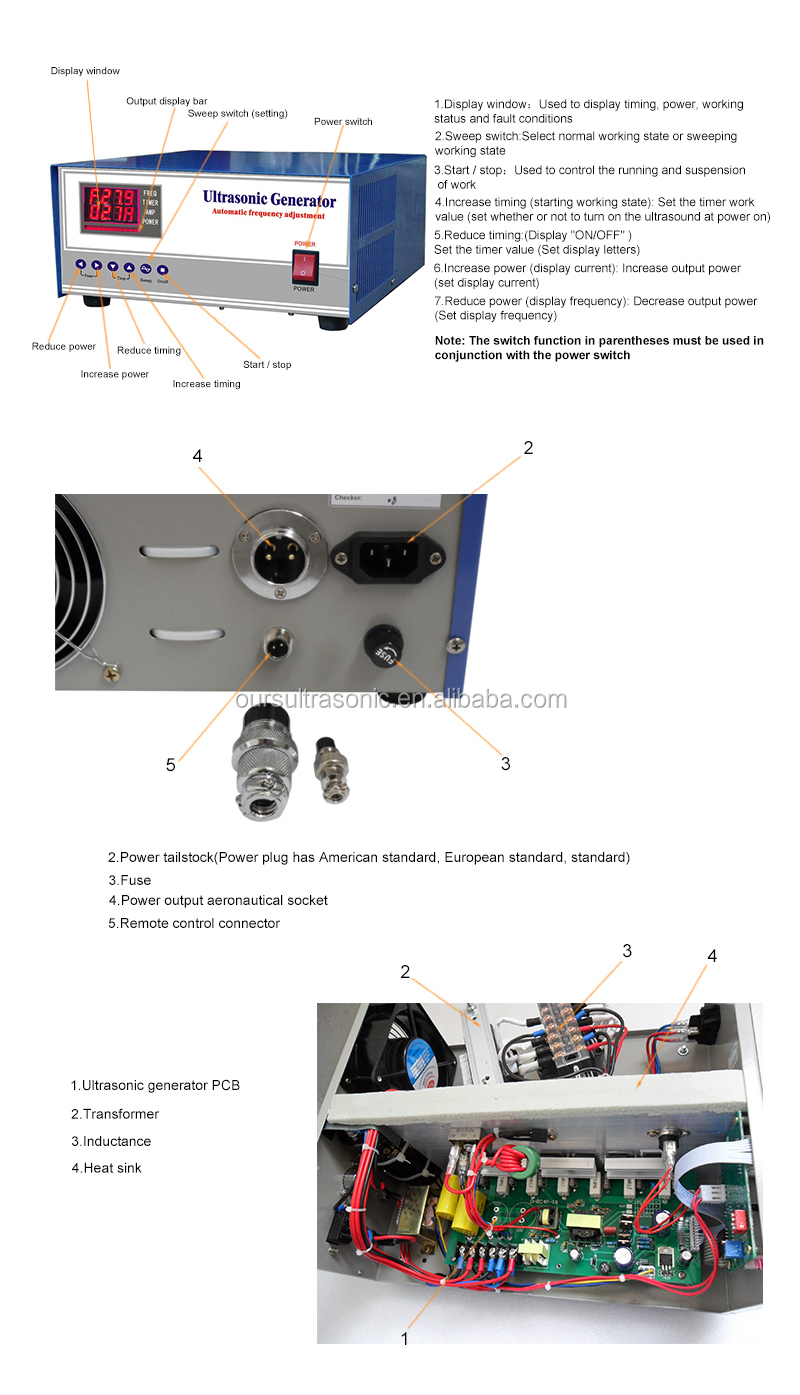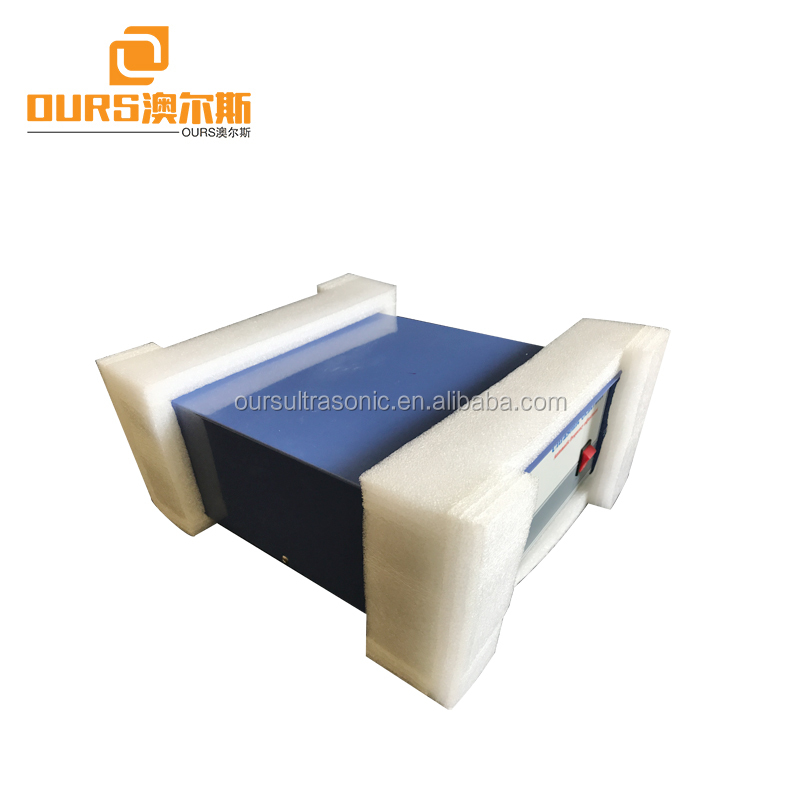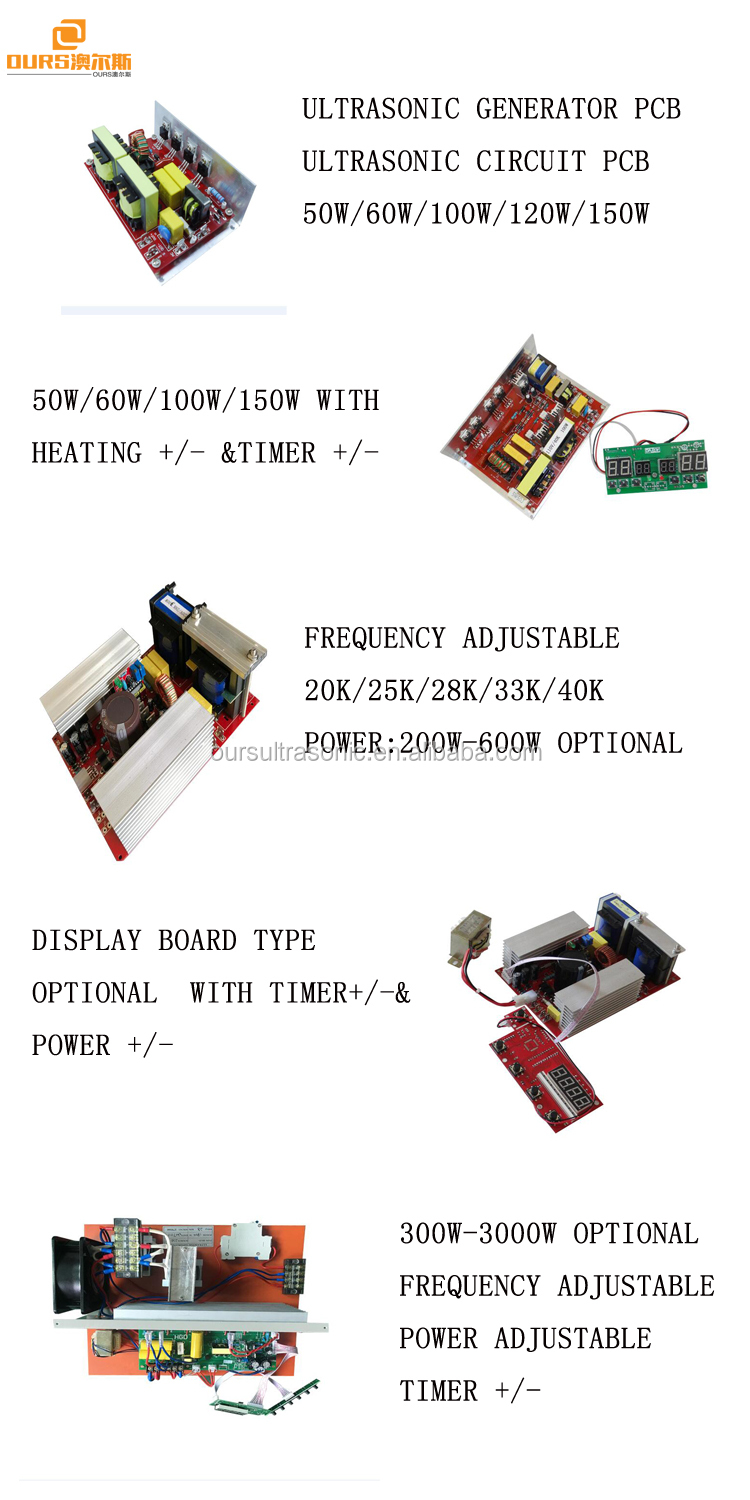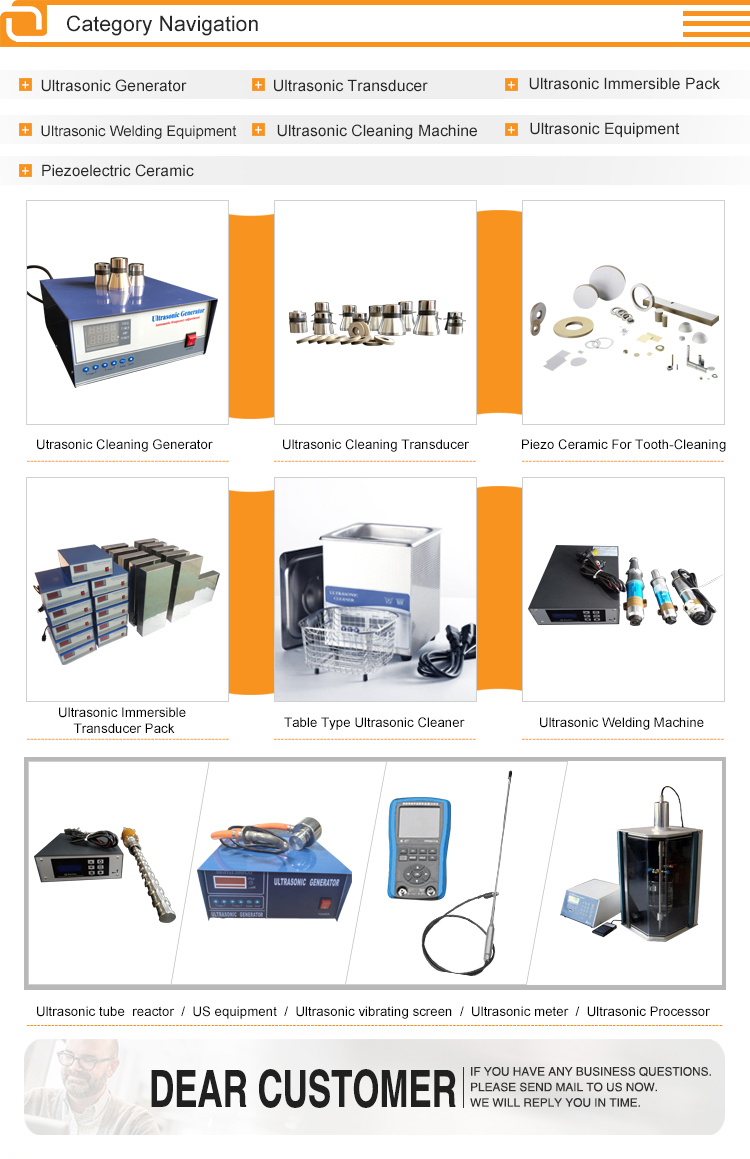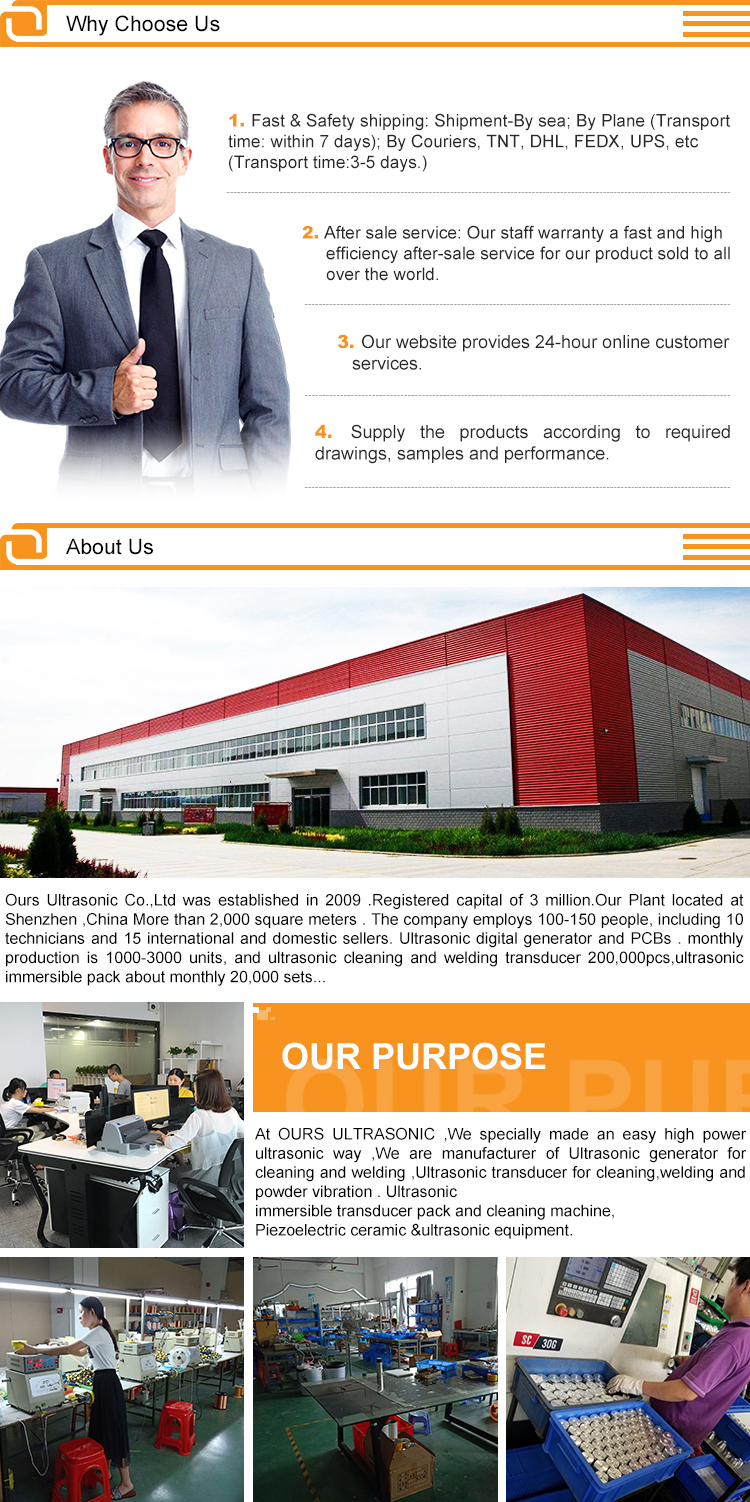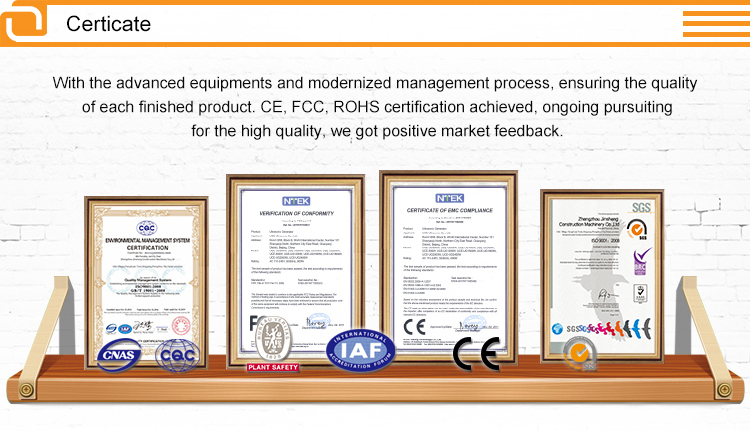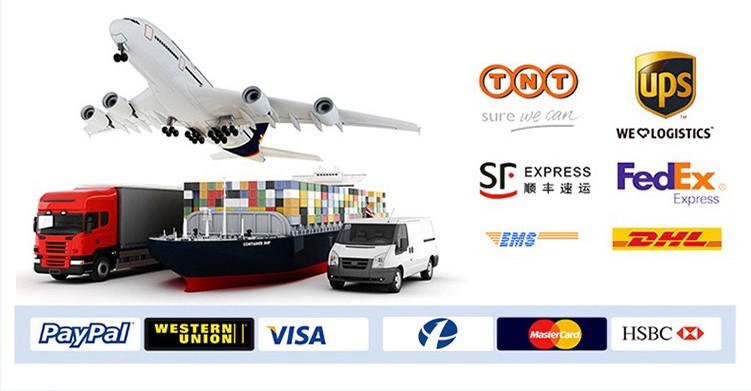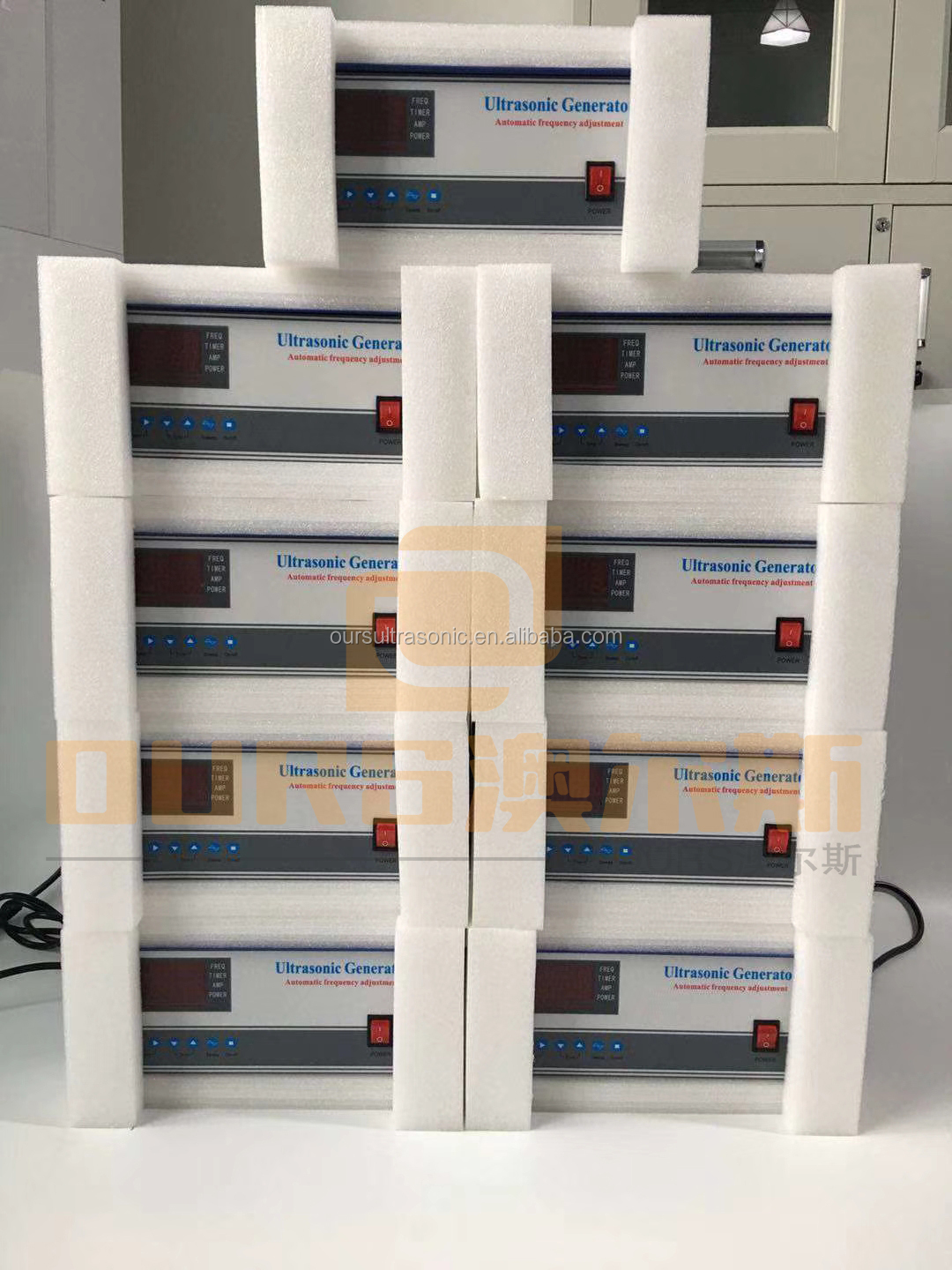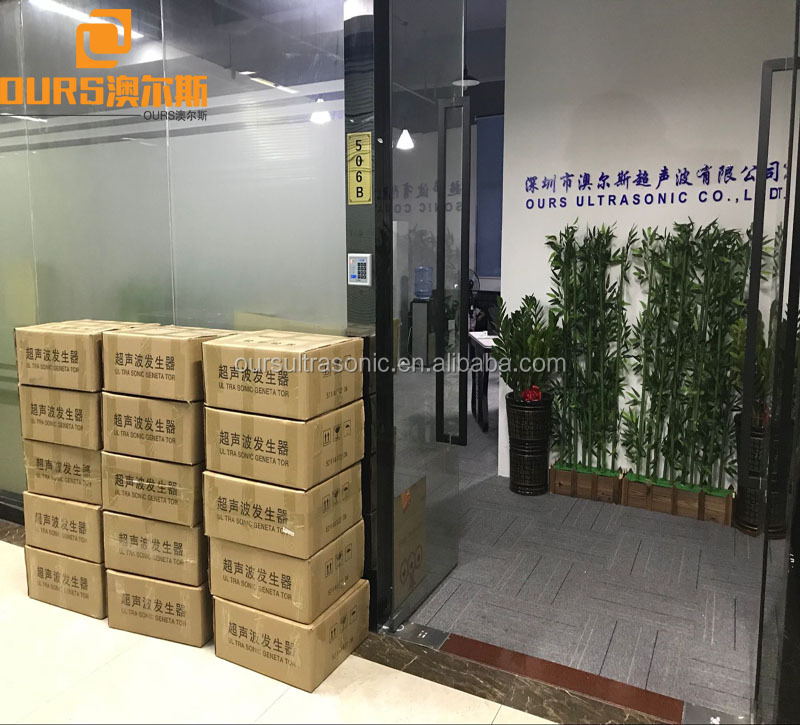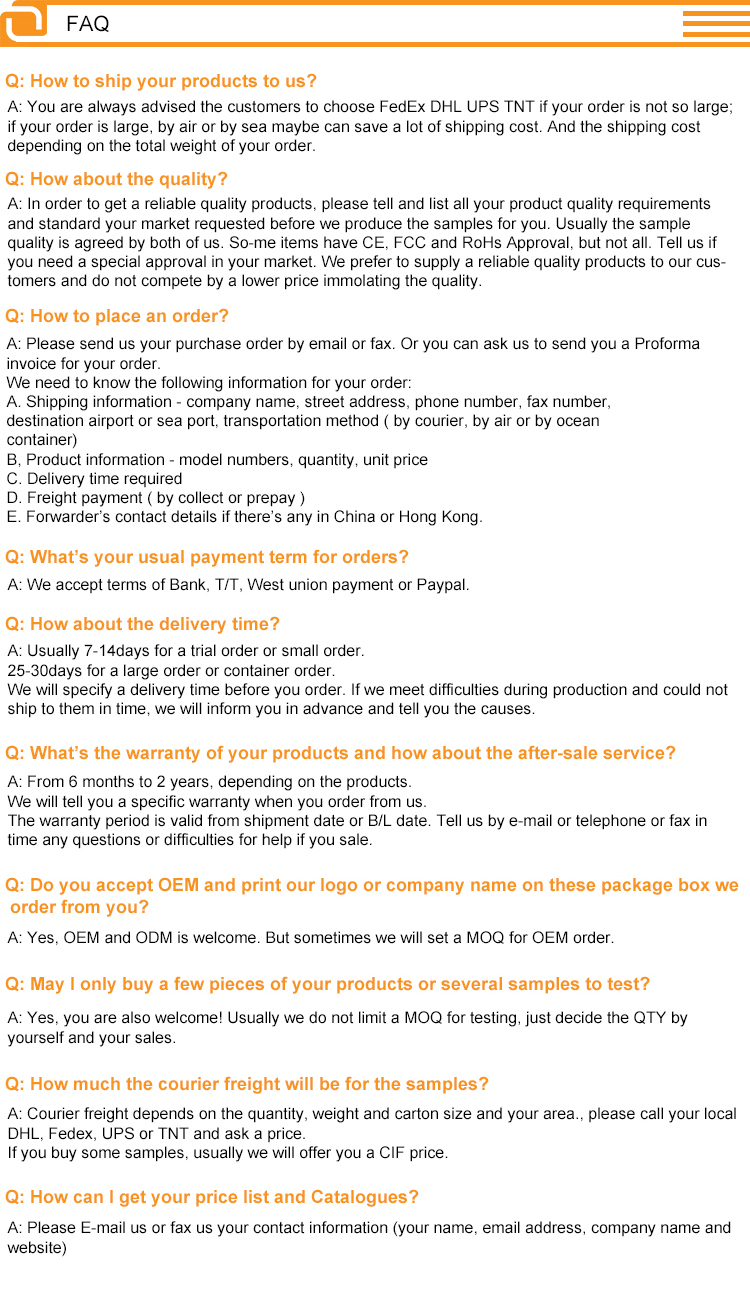 28KHZ/40KHZ 2000W High Power Cleaning Equipment Parts Ultrasonic Vibration Generator For Dishwasher
Contact us if you need more details on Ultrasonic Vibrating Sieve Generator. We are ready to answer your questions on packaging, logistics, certification or any
Other
aspects about 28khz/40kh Ultrasonic Vibrating Sieve Generator、2000w Ultrasonic Vibrating Sieve Generator. If these products fail to match your need, please contact us and we would like to provide relevant information.
Product Categories : Ultrasonic Cleaning Generator