High Power 28KHZ 120W PZT4 PZT8 Ultrasonic Cleaning Piezoelectric Oscillator For Cleaning Machine
Product Description
High Power 28KHZ 120W PZT4 PZT8 Ultrasonic Cleaning Piezoelectric Oscillator For Cleaning Machine
The company mainly produces Ultrasonic equipment, ultrasonic accessories, Ultrasonic Cleaner, non-standard ultrasound, Ultrasonic Transducer, ultrasonic generator, ultrasonic vibration plate, etc. The company has a complete and scientific quality management system. With integrity, strength, product quality and high quality service, it has been recognized by the industry. Welcome friends from all walks of life to visit our company, guidance and business negotiation.
Ultrasound cleaning is precisely through the transducer generated by the ultrasonic vibration, cavitation effect in the water produced by the instantaneous high-pressure cavitation, impact the cleaned object and achieve good cleaning effect.
Ultrasound cleaning transducer is a kind of medium power transducer which works continuously. Usually, the average value of continuous work is used to calculate and constant its power.
Ultrasonic transducer application:
1. Among all cleaning methods, ultrasonic cleaning is the most efficient and effective one. The reason why ultrasonic cleaning can achieve such an effect is closely related to its unique working principle and cleaning method.
2. We know that in production and life, there are many things that need to be cleaned, and there are many types and links that need to be cleaned, such as: removing contaminants from objects, dredging small holes, and common manual cleaning methods for irregular objects and hidden parts of objects It is undoubtedly unable to meet the requirements. Even steam cleaning and high-pressure water jet cleaning cannot meet the higher cleanliness requirements. Ultrasonic cleaning can also kill bacteria, dissolve organic pollutants, and prevent over-corrosion. Therefore, ultrasonic cleaning Is increasingly widely used in all walks of life:
1. Machinery industry: removal of anti-rust grease; cleaning of measuring tools; degreasing and rust removal of mechanical parts; cleaning of engines, carburetors and auto parts; dredging and cleaning of filters and screens, etc.
2. Surface treatment industry: degreasing and rust removal before electroplating; cleaning before ion plating; phosphating treatment; removing carbon deposits; removing oxide scale; removing polishing paste; surface activation treatment of metal workpieces, etc.
3. Instrument and meter industry: high cleanliness of precision parts, cleaning before assembly, etc.
4. Electronic industry: Removal of rosin and solder spots on printed circuit boards; cleaning of mechanical and electronic parts such as high voltage contacts.
5. Medical industry: cleaning, disinfection, sterilization of medical equipment, cleaning of laboratory utensils, etc.
6. Semiconductor industry: high cleanliness cleaning of semiconductor wafers.
7. Watch and jewelry industry: remove sludge, dust, oxide layer, polishing paste, etc.
8. Chemical and biological industries: cleaning and descaling of laboratory utensils.
9. Optical industry: degreasing, sweating and dust removal of optical devices.
10. Textile printing and dyeing industry: cleaning textile spindles, spinnerets, etc.
11. Petrochemical industry: cleaning and dredging of metal filter screens, cleaning of chemical containers, exchangers, etc.
2. Good thermal stability
3. Frequency and static capacitance consistency strong.
4. Resonance impedance is low.
5. The average length of life.
6. It can be widely used in a variety of ultrasonic cleaning equipment.
7. High performance: mechanical Q value, high vibration efficiency, high amplitude
Technical support: All our products adopt advanced technology, produce product with advanced system, all worker are experienced and skillful.
Principle of ultrasonic vibrator arrangement:
(1) Cleaning different product layouts have different requirements, such as the degree of oil staining of the product, the difficulty of cleaning, the level of cleaning requirements, and the design of the cleaning process, all require targeted selection.
(2) The arrangement of the vibrators is not as dense as possible, and the right one is the best.
3. Introduction to ultrasonic vibrator:
The ultrasonic vibrator, also called the ultrasonic vibrating head, is an ultrasonic transducer and is a core component of the Ultrasonic cleaning machine. Industry standard name: Ultrasonic transducer, which belongs to Piezoelectric Ceramic material and one of the main accessories of ultrasonic cleaning machine. From the power point, a single ultrasonic head is 60W, 100W. The frequencies are: 20KHZ, 25KHZ, 28KHZ, 40KHZ, 68KHZ, 80KHZ, 100KHZ, or higher; the difference in shape is: straight cylindrical shape, horn shape, and the like.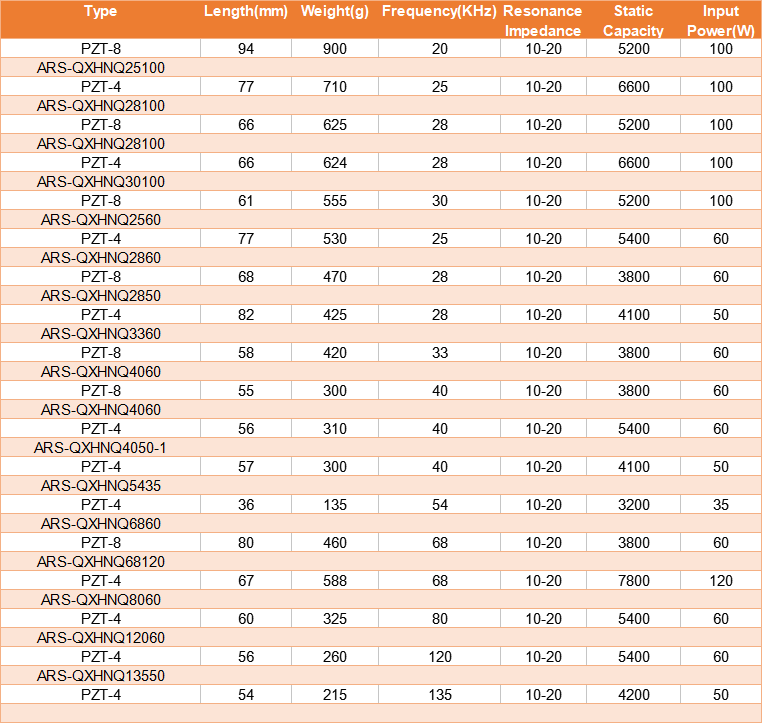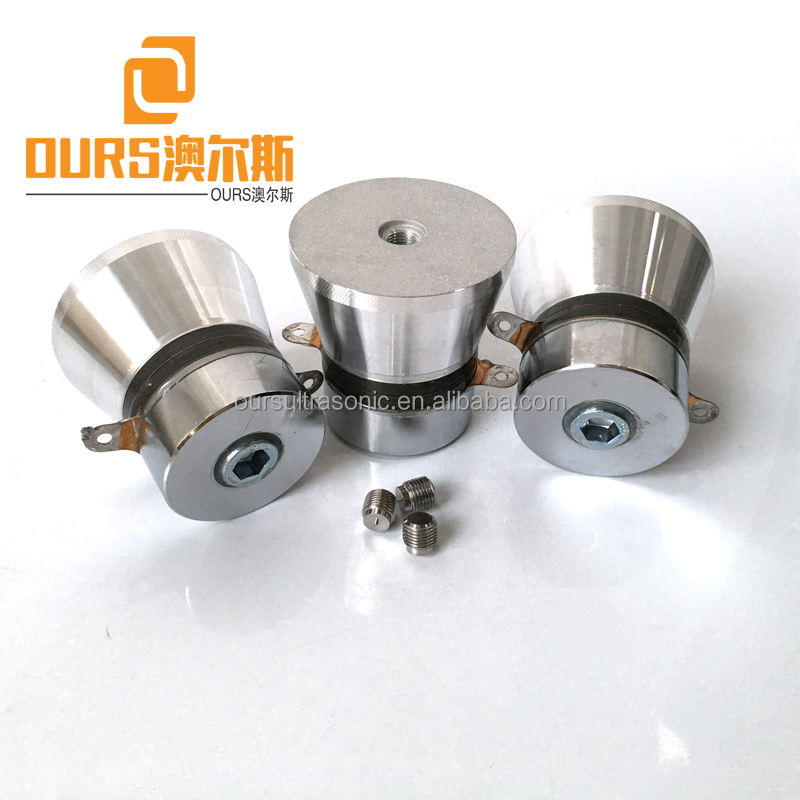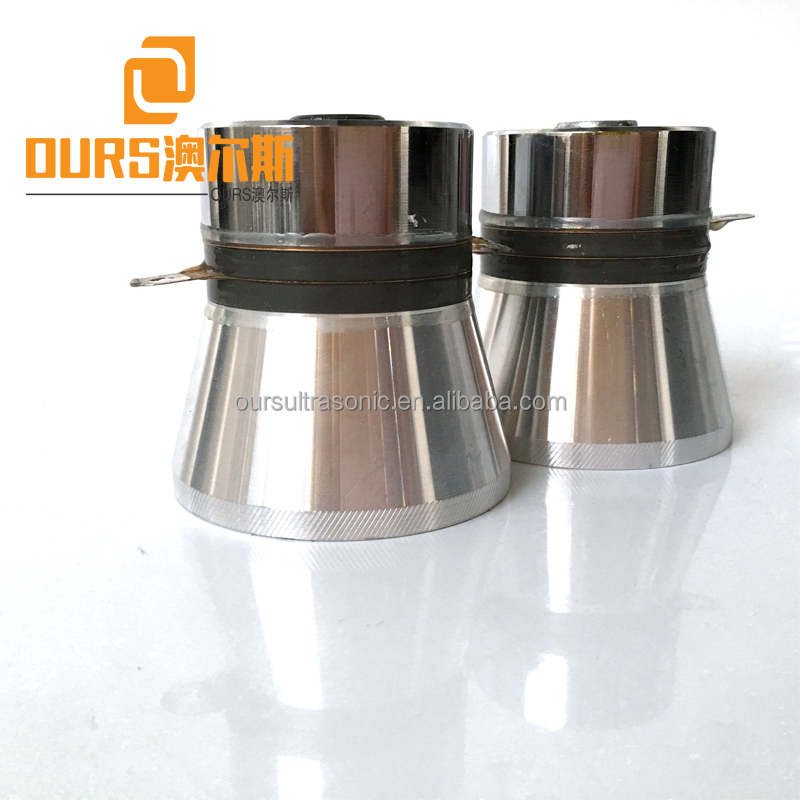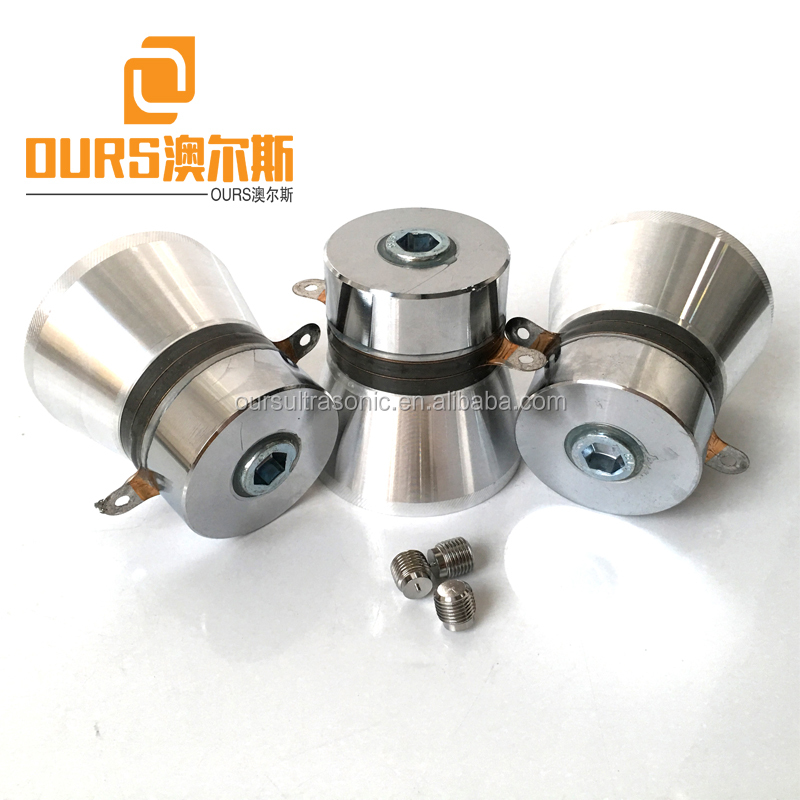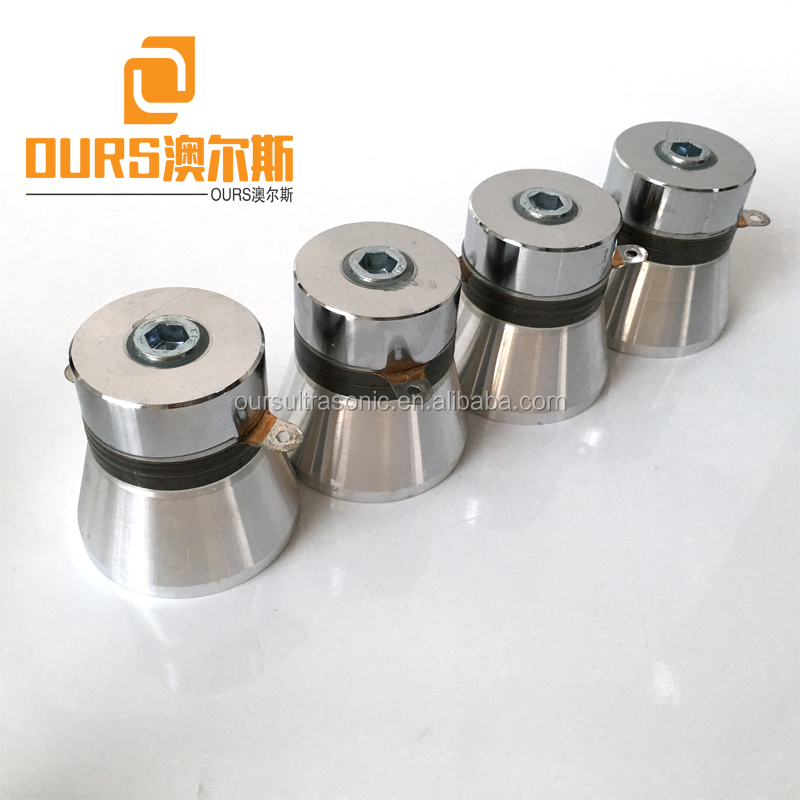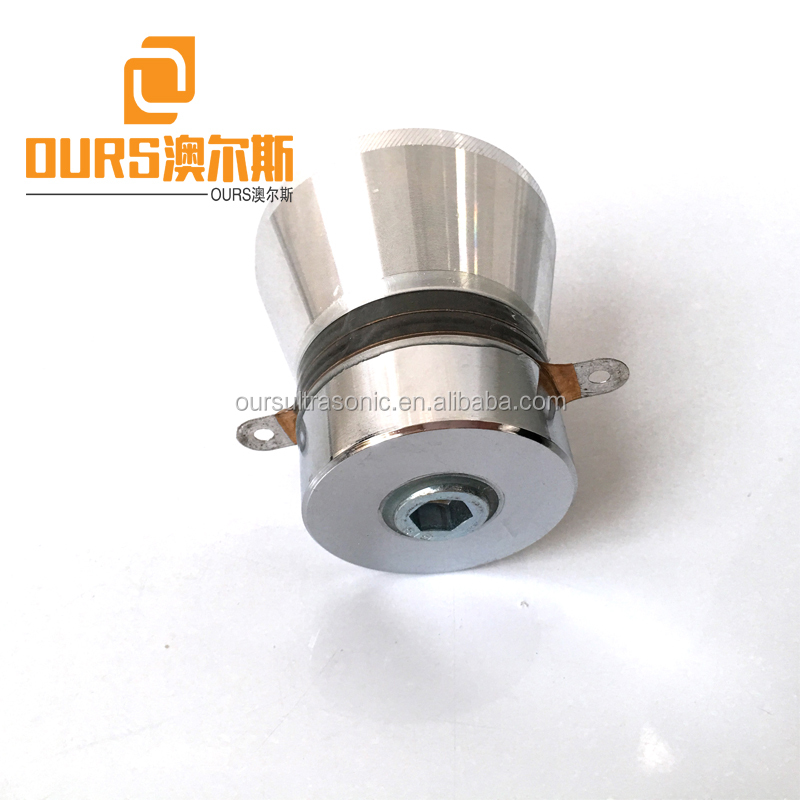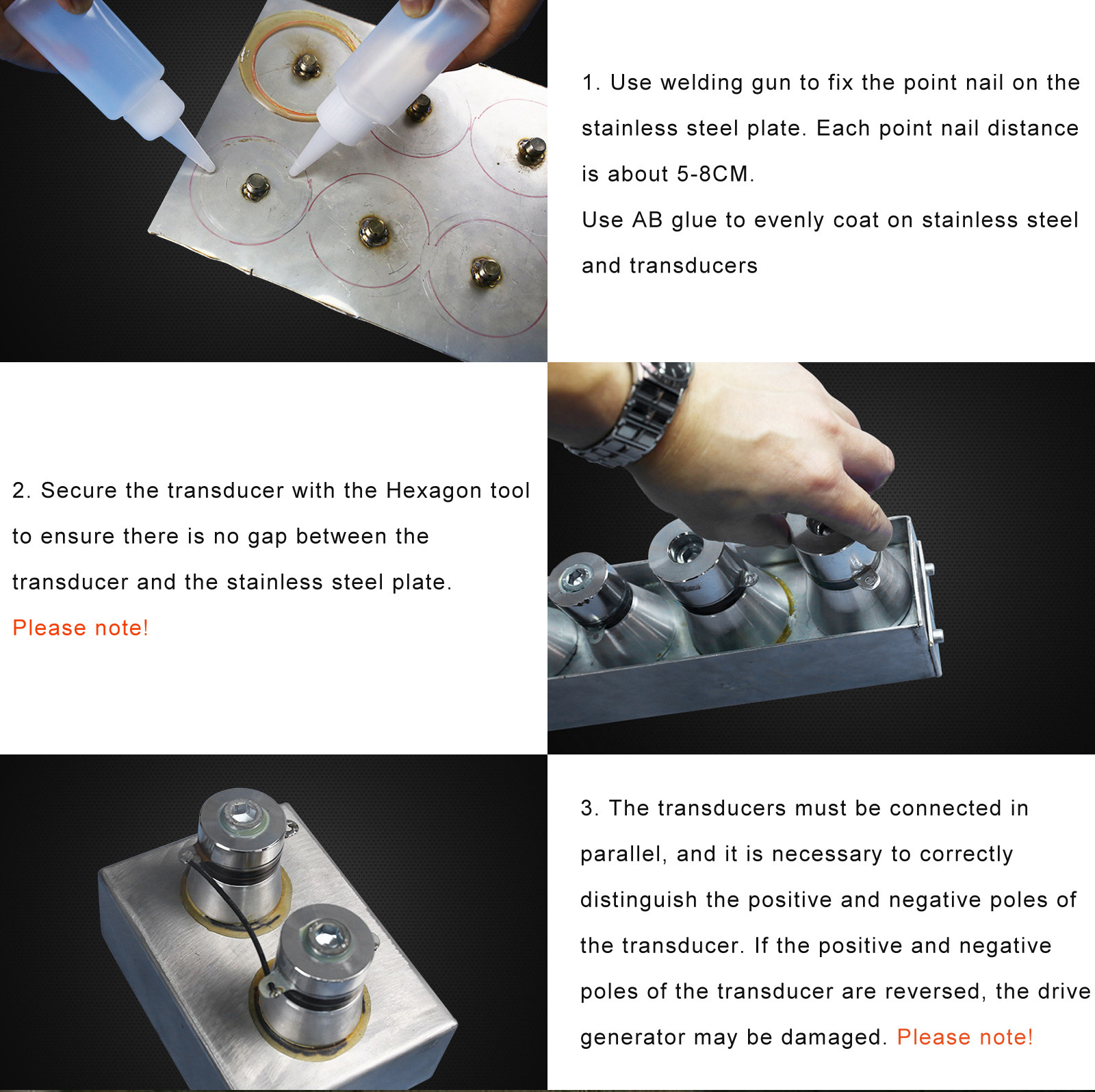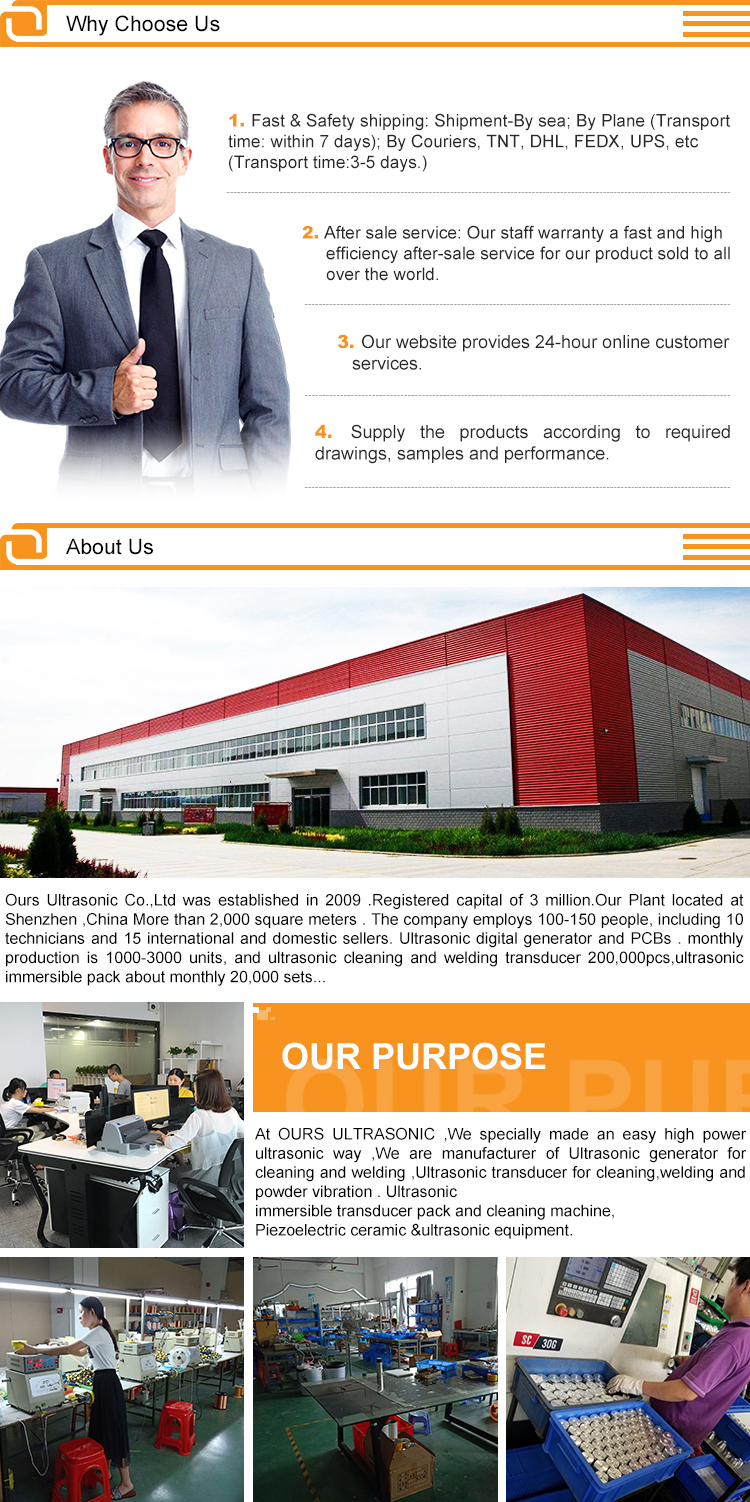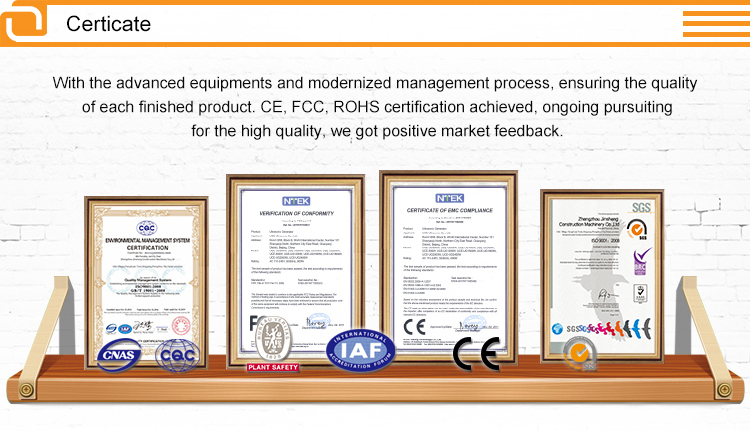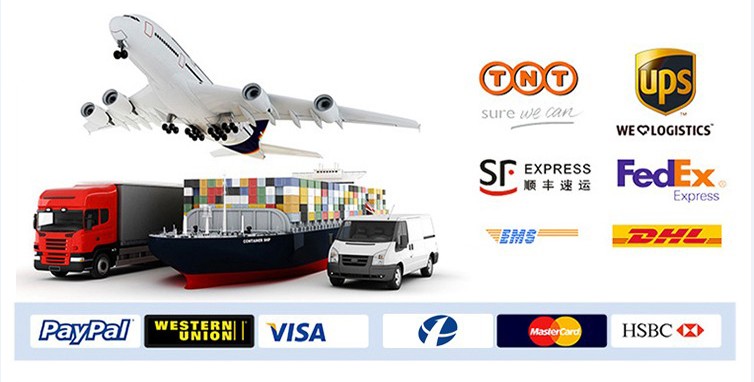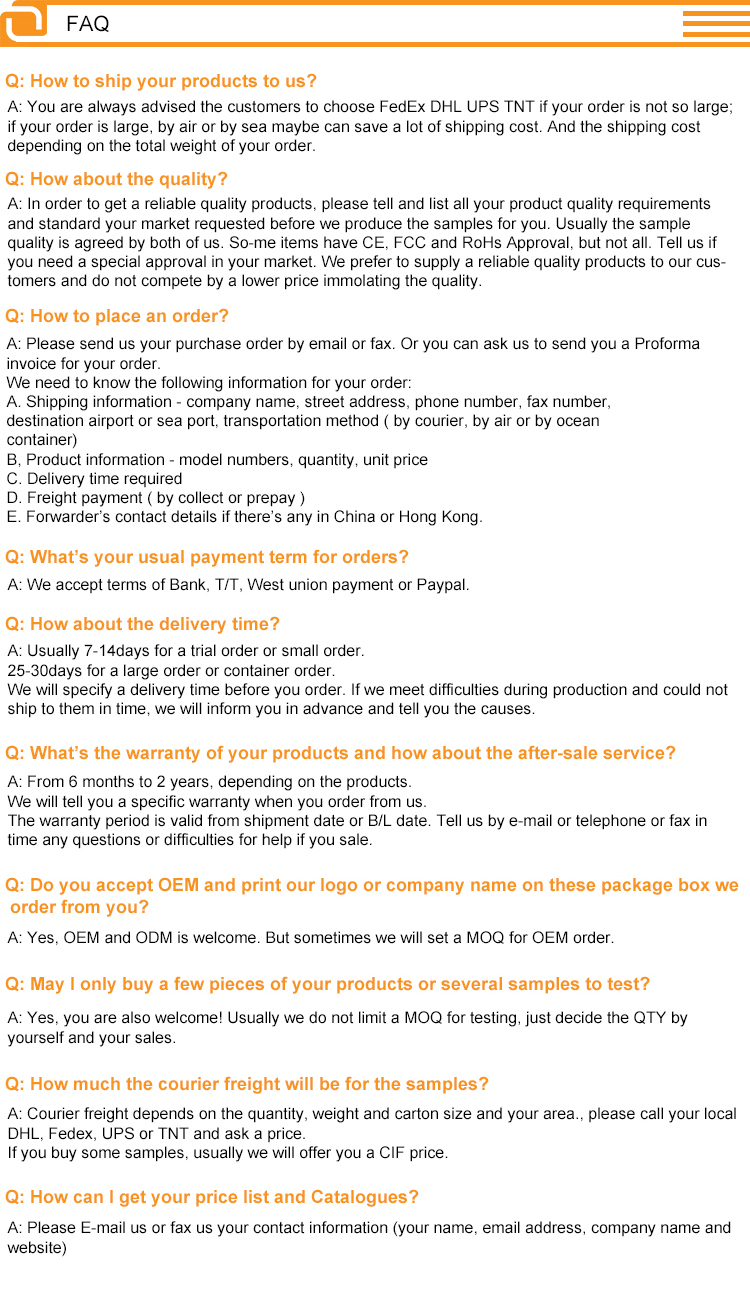 High Power 28KHZ 120W PZT4 PZT8 Ultrasonic Cleaning Piezoelectric Oscillator For Cleaning Machine
Contact us if you need more details on Cleaning Machine Ultrasonic Welding Piezoelectric Oscillator. We are ready to answer your questions on packaging, logistics, certification or any
Other
aspects about 28khz Ultrasonic Cleaning Piezoelectric Oscillator、120w Ultrasonic Cleaning Piezoelectric Oscillator. If these products fail to match your need, please contact us and we would like to provide relevant information.
Product Categories : Ultrasonic Cleaning Transducer